1 January 2021 to 31 December 2023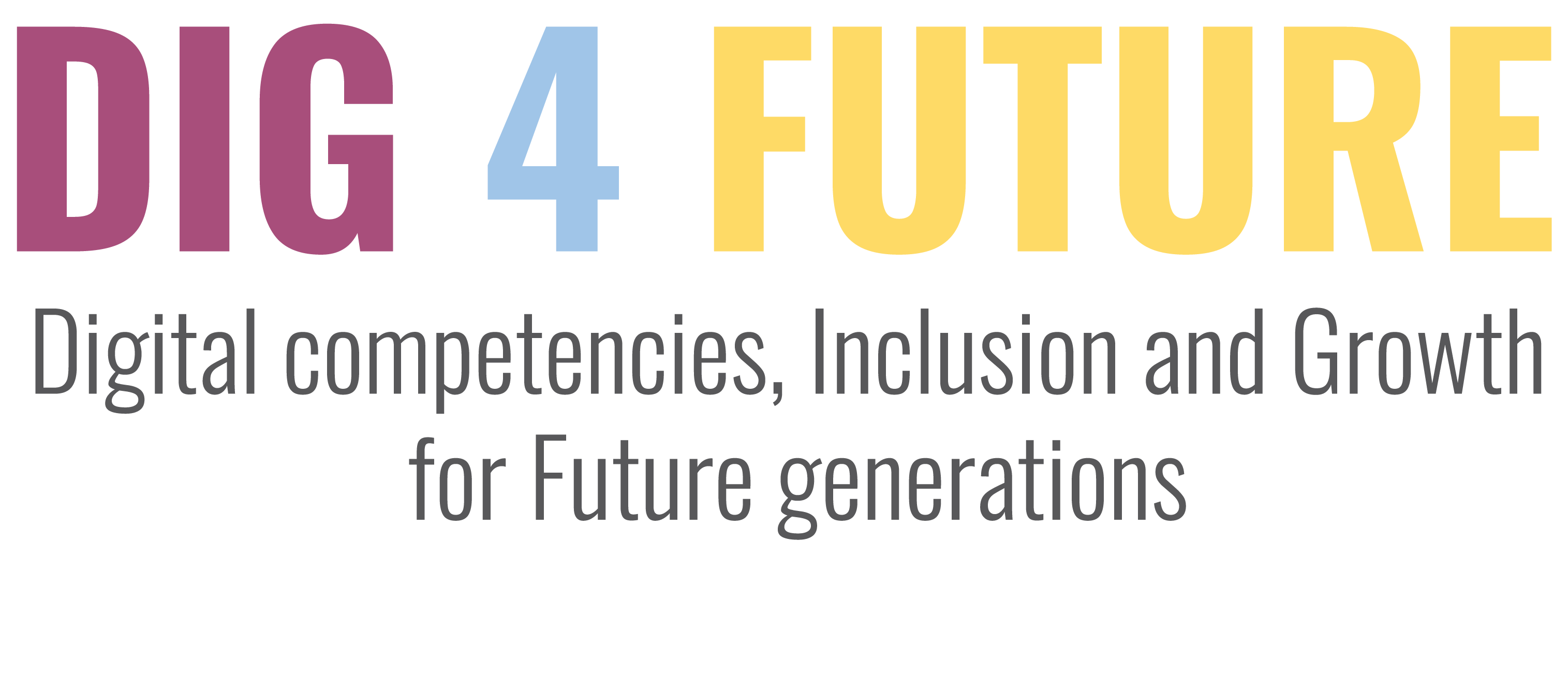 DIG4Future – Digital competencies, Inclusion and Growth for Future generations – is an Erasmus+ KA3 project that aims to improve the digital skills and competences of digitally excluded young people, aged between 11 and 14 years old, who live in disadvantaged urban and rural areas in Italy, Bulgaria, Greece and Romania.
DIG4Future intends to develop and implement an innovative educational method that will foster inclusive education and promote common values.
The project refers to the European Digital Competence Framework (DigComp 2.1), featuring 21 competences and five main competence areas: information and data literacy, communication and collaboration, digital content creation, safety and problem solving.
DIG4Future intends to enhance the digital skills of young people living in disadvantaged areas as a gateway to expand their expectations, using the theme of Artificial Intelligence and its wide applications to provide them with a set of tools as a basis to proficiently move into a digital driven economy and safely grasp inputs of the world around them.
Project partners:
Save the Children Italy (Coordinator) 🇮🇹
Salvati Copiii România 🇷🇴
Partners Bulgaria 🇧🇬
KMOP 🇬🇷
Project web site: https://www.dig4future.eu/